If you want to discuss spiritual things, write to me to ivan.ivec@gmail.com
ADVICES TO SOULS THAT TEND TO PERFECTION

1. Accept God's love!
2. Reject all other apprehensions of love!
3. Accept difficulties in living the previous two steps!
ALL I KNOW

All I know about God is so little.
All I know is that I'm in a potential danger to write nonsense.
Instead of writing I'll focus myself to pray.
To pray for all of you, my friends.
SLOWLY

Dear God, give us a mercy
To go slowly each step in the life
Thus understanding your wisdom
In the midst of our selfishness.

FEW WORDS ON THE SENSE OF LIFE
The sense of human life is not what is considered by many: enjoy the life with full capacity.
The sense of life is to bring activities of the soul to the minimum, thus allowing God to bring the love in it to the maximum.
This should be lived with special perfection by souls that at least once experienced God's love in a clear and evident way.
This is command to them, and call for meditation and prayer to the others.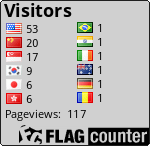 from January 18, 2014